Student Salon, Spa & Massage Clinic
Ready to Look and Feel Fabulous?
Click Here to Schedule an Appointment in our Student Salon and Spa!
From head to toe, Avenue Five Institute offers terrific hair, skin, and bodywork services for a fraction of what you'd pay at a traditional salon or spa. Prices may vary depending upon consultation with your service provider. You can request an appointment by clicking the link below, or you can call us at 512.968.2835. We can answer other questions you have when you call to make your appointment.
Please be sure to arrive for your appointment 10 minutes prior to start time. Guests that arrive more than 15 minutes late will be rescheduled.   Avenue Five Institute cannot facilitate the delivery of gratuity to service providers and is strictly prohibited for massage therapy services.
The South Austin campus does not offer massage therapy services.
Hair

Hair services are performed using styling products by Wella, Sebastian Professional, Nioxin and GK.

Style

Shampoo/Haircut/Blowout

$15

Shampoo/Blow-dry/Style

$12

Hot Tool Style (as add on service)

$20

Updo or Braiding

$30+

Color

Basic Color

 $38+

Highlights / Lowlights

 $55+

Partial Highlights

 $44+

Sebastian Cellophane Gloss

 $30+

Additional Color/Toner (for hair longer than 10″)

 $15+

Texture

Permanent Wave

 $44+

Chemical Relaxer

 $44+

Wella/Sebastian Conditioning Masque

 $10

Additional Add On

 $8

Facials

Our facial services are performed with Dermalogica's award-winning products, free of ingredients known to cause skin sensitization. No matter the skin concern, Dermalogica offers a full range of product segments to optimize skin health. We also offer facial services using Hylunia products, for a scientifically-advanced yet safe, natural,vegan,facial option.Chemical peels are performed using products from the pharmaceutical-grade professional skin care line Rhonda Allison. Sun care products are delivered using pure, certified-organic, eco-conscious products from Coola Sun Care. All facial services take approximately 60 minutes and include a thorough skin consultation.

Dermalogica ProSkin 60 min Facial

ProSkin 60 is a personalized 60-minute treatment perfect for guests who want a comprehensive, customized experience. We will address all your skin concerns and create a full sensorial experience, leaving you with the signature Dermalogica glow.

$40

Dermalogica ProSkin 30 min Facial

ProSkin 30 is a personalized 30-minute treatment that addresses your top skin concerns in a convenient amount of time. Ideal for guests who don't have a lot of time to spare.

$20

All Natural Hylunia Facial

A customized facial using the vegan, all natural, preservative, toxin and cruelty free powerhouse line, Hylunia. Let your sensitive skin be refreshed by this facial meant just for you.

$45

Men's Rhonda Allison Refreshing Rosemary Facial

This gentle, yet corrective treatment includes a rosemary and basil cleanser mask that will smooth, soften, hydrate and balance the skin.

$40

Facial and Skin Treatment Add-Ons

Add these enhancements to any of our facial services.

Lash Tint
 $10
Brow Tint
 $10
Lash/Brow tint combo
 $15
Ultrasonic
 $10
LED Light Therapy
 $10
Microcurrent
 $10

*Hylunia is a vegan, all natural, paraben and gluten free product line.

Skin Treatments

Our progressive skin treatments are designed to remove the stratum corneum, or the outermost layer of the skin. For this reason, multiple treatments are usually required to achieve noticeable results. After repeat treatments, the skin will experience a mild sloughing. For best results, a series of three to six treatments should be performed one to two weeks apart.

NEW! Rhonda Allison Brighten Up Peel

A light exfoliation to target dull, tired skin while offering potent pro-youth support. This facial benefits all skin types and it's perfect for aging skin that has lost its luster or glow.

 $75
Rhonda Allison 5-Step Microdermabrasion Chemical Peel Combo

Named for the 5 steps it takes to perform this services. It starts with a deep cleansing, then the microderm mechanical exfoliation, followed with an enzyme and one layer chemical peel. And finally finished with a treatment mask.

 $65

Facial Additions

Add these enhancements to any of our facial services.

Lash Tint
 $12
Brow Tint
 $12
Lash and Brow Tint Combo
 $17
Ultrasonic
 $12
LED Light Therapy
 $12
Microcurrent
 $12

Lashes and Brows

NEW! Lash Lift

Using silicone pads instead of perm rods, this new technique can lift, straighten or curl and lengthen your own natural lashes to create a brighter, fuller, wide eye look. No need for extensions and the associated aftercare. Elleebana Lash Lift will last 6-8 weeks but can vary from person to person.

 $45
Ultimate Brow – Lash/Brow tint and brow shaping. Making your brows Insta ready!
 $25
Eyelash Extensions (subject to availability) – Flat rate for full set or fill
Standard Lashes
 $60
Mink Lashes
 $80
Lash Tint
 $12
Brow Tint
 $12
Lash and Brow Tint Combo
 $17

Waxing

Nose

 $7

Chin

 $7

Lip

 $7

Neck

 $12

Eyebrow

 $12

Chest

 $30

Back

 $40

Underarm

 $20

Bikini

 $30

Arms (full)

 $40
Arms (half)
 $25

Legs (full)

 $45

Legs (half)

 $30

Wax Trio (any 3 waxing areas done in one service gets 20% off)

*Avenue Five Institute does not offer Brazilian waxing services.

</tr

Student Massage Clinic (North Austin only)

Avenue Five Signature Massages *

50 mins – $40 | 80 mins – $55 | 110 mins – $75

Avenue Five Institute Signature Swedish Massage

The original relaxing massage that brings a refreshing state to the mind, body, and spirit. Designed to increase circulation and relieve stress with long flowing strokes and varying pressure from light to medium.

Avenue Five Institute Signature Deep Tissue Massage

A massage for those needing more attention to specific areas. Targeted techniques focus on the deepest layers of muscle, tendon, fascia, and connective tissue. One of the most physically beneficial modalities, Deep Tissue provides relief for sore muscles, increases flexibility, and addresses issues stemming from overuse, physical activity, and muscle strain.

Pregnancy Massage

Specially designed for mothers-to-be, this nurturing variation on swedish massage provides comfort and relief during the second and third trimesters of pregnancy. Please indicate your number of weeks pregnant when booking your appointment (Massage may not be appropriate for everyone).

Hot Stone Massage (80 mins) – $60

Allow the warmth of heated basalt stones to melt away stress as they are applied to sore muscles and tissue., leaving your entire body feeling grounded and relaxed.

Add-ons *

25-mins – $15
(Must be booked with massage service)

Revitalizing Foot Scrub – Aromatherapy salt or sugar blend to exfoliate and revitalize the health and wellness of the feet. Warm steam towels will be used to soothe aching feet and prepare them for exfoliation. This service includes a thorough foot massage.
Hot Oil Scalp Massage – Soothe the scalp, bring circulation to the head and neck, and reduce muscle tension with warm jojoba oil. Includes a relaxing head and neck massage (Hair will be wet with oil when complete.)
Cold Stone Face Massage – Bring circulation to the face and reduce inflammation in the facial tissue through the use of cold stones and a thorough face, head, and neck massage.

Not all clients are eligible for massage and spa therapies due to medical conditions that would prevent us from administering massage for Health and Safety reasons.

Services are available Monday through Friday from 9am to 9pm and Sat 10am-3pm.
Guest Notice
Due to the varied availability of our student artists, appointments are strongly encouraged and requests are accepted whenever possible. If you have children 14 and under, please refer the Child Safety Policy prior to scheduling your appointment. We appreciate your understanding!

Hours:
Monday 1:00pm – 9:30pm
Tuesday 1:00pm – 9:30pm
Wednesday 1:00pm – 9:30pm
Friday 1:00pm – 9:30pm
Saturday Closed
Sunday Closed
A member of
ALLIED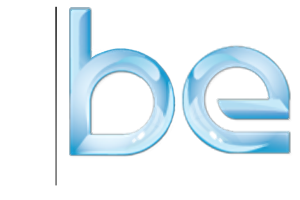 beauty experts
Spa | Medispa | Wellness
*Not all clients are eligible for massage and spa therapies due to medical conditions that would prevent us from administering massage for Health and Safety reasons.
This site is not a part of the Facebook website or Facebook Inc. Additionally, this site is not endorsed by
Facebook in any way. FACEBOOK is a trademark of FACEBOOK, Inc.